227 EAST MICHIGAN AVE.,   MARSHALL,  MICHIGAN  49068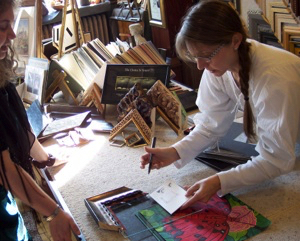 Marshall Framing Studio has developed a reputation for framing beyond expectations, being progressive in design while offering tested archival supplies and knowledge of options & techniques.
Patrice Marquardt, owner, began her professional framing career in 1977 and opened Marshall Framing Studio in 1992.  She is a Certified Picture Framer (CPF),  a Professional Picture Framer Association Accredited Judge and a framing  industry workshop teacher, and
regularly attends framing & preservation classes, furthering the shops education and "keeping up" with the latest studies and products.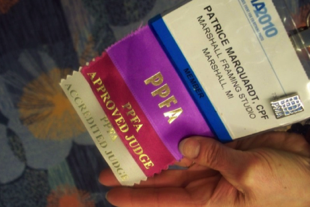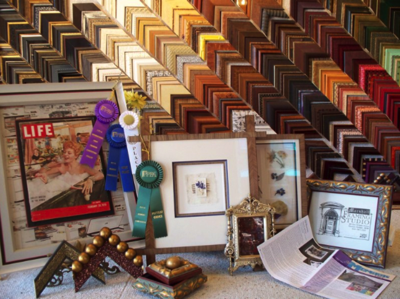 • Professional Picture Framer Association Certified Picture Framer
• PPFA Approved Competition Judge ( First in Michigan )
• PPFA Accredited Competition Judge ( First in Michigan )
• PPFA International Print Competition - Popular Choice Winner
• Great Lakes PPFA Print Competition - First Place / Popular Choice
• Bella Creations Framing of the Year
• Nelsons Print Competition winner
• Decor TruVue TOP 100 Art & Framing Retailer (for 5 years)
• Crescent Elizabeth Dow Matboard Competition - Honorable Mention
• TruVue Museum Glass Competition - Regional Winner
• Judge for the PPFA International Framing Competition
• Marshall Historical Society (Past Board) Member
Professionally we are involved in picture frame industry competitions & regularly attend trade workshops.